John Yeo was baptised at Tetcott in 1781. He was a great grandson of Thomas Yeo and Mary Cullacote of Tetcott.
John married Mary Furse at Clawton in 1803. They lived at Milton Damerel and baptised seven children there:
– John Yeo (1804–1862, married Elizabeth Allen, ten children)
– Thomas Yeo (baptised 1806, married Mary Gilbert, nine children)
– Mary Yeo (baptised 1808)
– Grace Yeo (baptised 1811)
– William Yeo (see below)
– Ann Yeo (baptised 1816)
– Sarah Yeo (baptised 1818).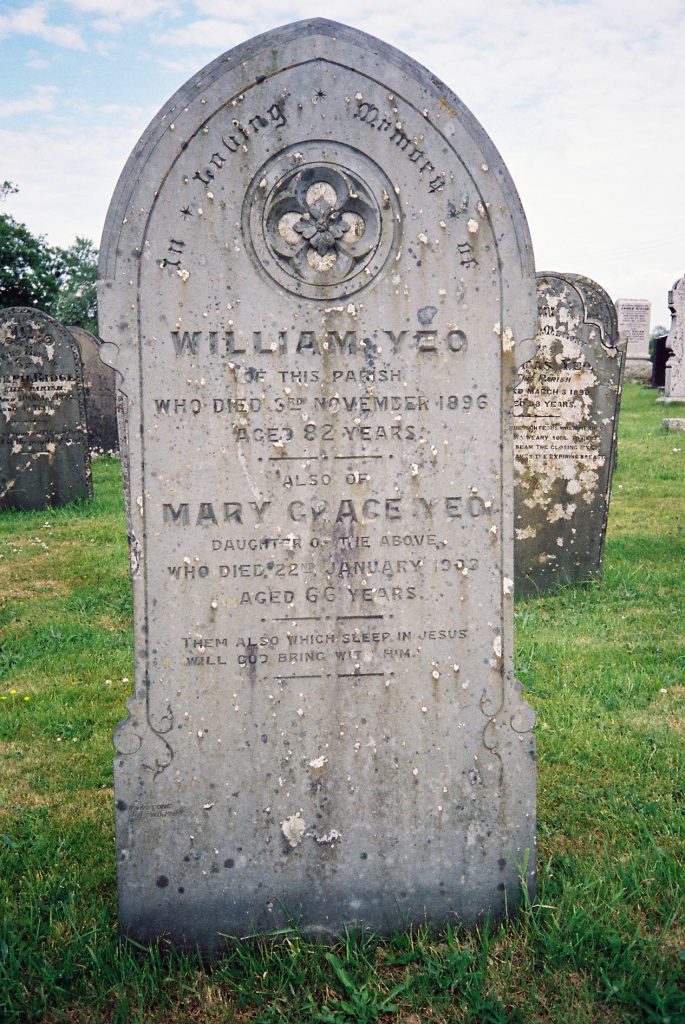 William Yeo (1813–1896, son of John Yeo and Mary Furse) married Grace Allin at Sutcombe in 1836. Their children included:
– Mary Grace Yeo (1837–1902).
If you are related to this family, or can add to or correct the information shown, please use the Contact Us page.