Anyone investigating their family history will soon become aware that they are drawing on research previously done by others. In the modest words of natural philosopher Sir Isaac Newton, writing in 1675: 'If I have seen further it is by standing on the shoulders of giants'.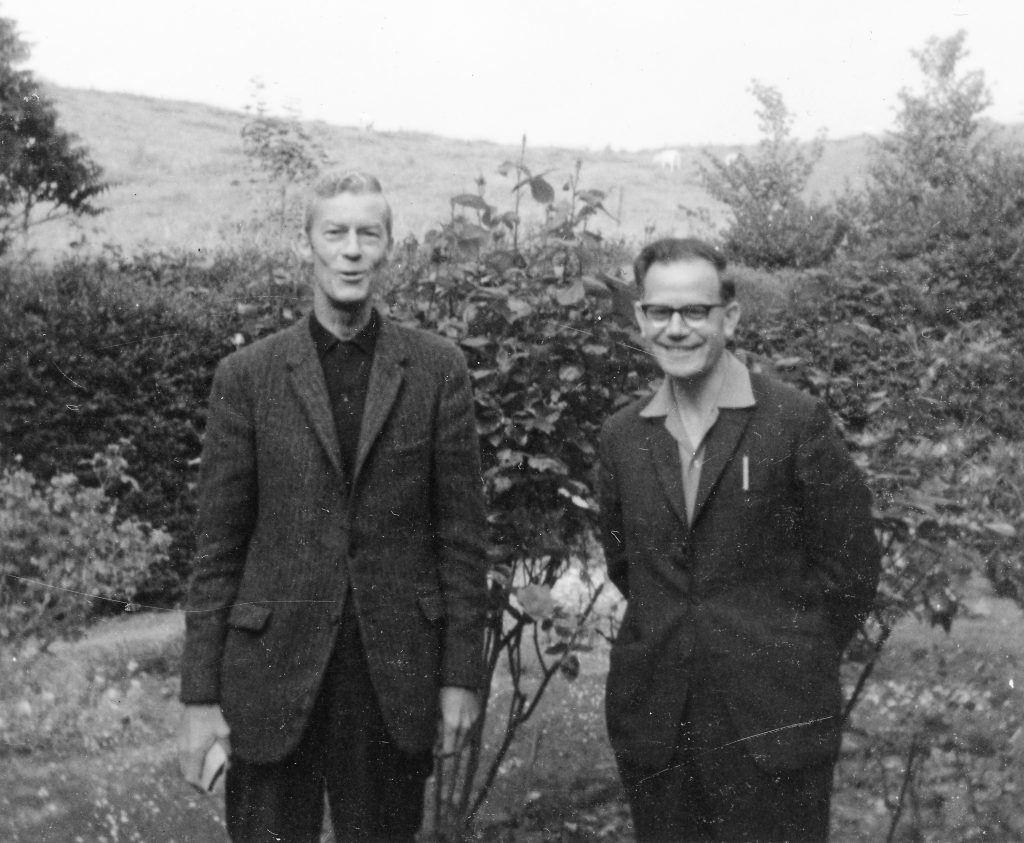 Yeo genealogists owe a debt of gratitude to a number of experienced researchers who are no longer with us. These include:
– Reg Walter, a Londoner of Yeo descent, a meticulous researcher who Sheila described as her mentor
– Humphrey Toms, a Canadian descended from a Hartland family, who researched many families with Reg Walter and published comprehensive transcriptions of the Stratton and Launcells parish registers
– Veteran Bradworthy historian Cecil Collacott
– Bert Street, a tireless transcriber of many types of genealogical record
– Lady Beryl Smedley, a New Zealander of Yeo descent who compiled a fascinating narrative history of her family
– Eileen Hughes, who was able to give us a great deal of insight into the last members of the main landed Yeo line
– Mary Elizabeth Jessie Yeo of Yass, New South Wales, whose family was from Holsworthy. Mary travelled to New Zealand and to England in the 1920s to carry out research.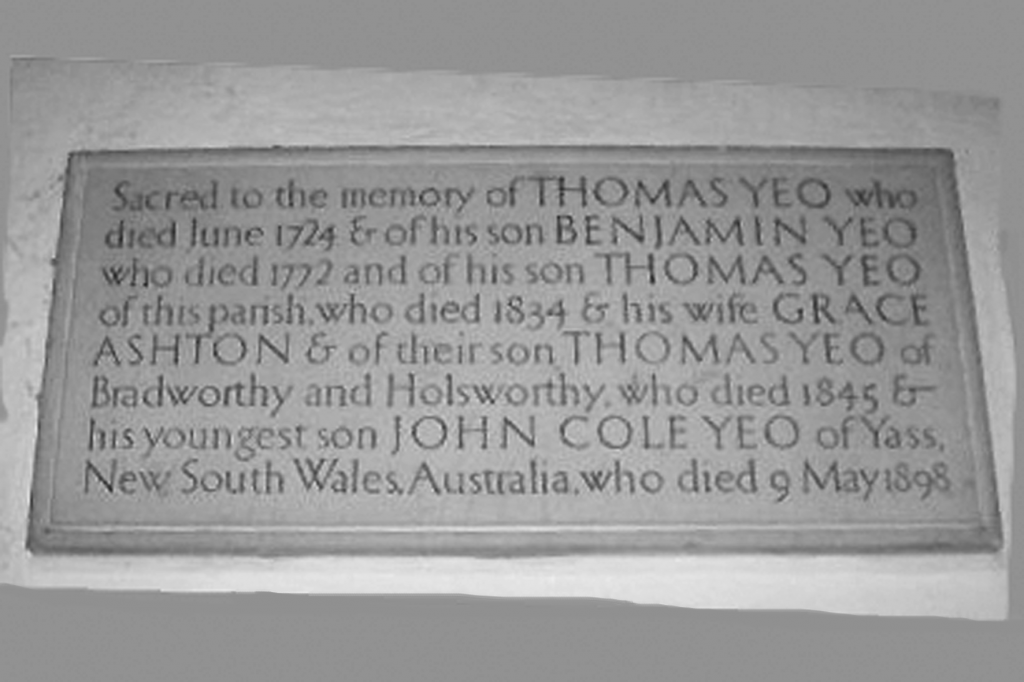 Other people who have contributed are credited under Old Friends and New Friends and throughout the site – either as appropriate or to acknowledge copyright material.
We are unable to include many of the pedigrees and photographs from Sheila's former web site while we wait to obtain appropriate permissions and copyright clearance. We intend to include some of this material when we are able to. For more information, see Photographs and the pages under the 'Pedigrees' menu.
We are also grateful for the help other people have given, which can easy be overlooked. In the words of genealogist Alfred Monday, writing in 1885: 'There is a tendency on the part of the writer, while mindful of the amount of labour and research which he himself has exercised and bestowed in order to bring his work to a successful issue, to forget the generosity, assistance and good-will which others have extended to him, without whose help very little could have been commenced and much less could have been accomplished'.
We have been able to draw on material transcribed by James Bastin, John Lambrick Vivian, Olive Moger and Sir Oswyn Murray and left for future genealogists. We are grateful to have been able to access their work.
Brian Randell, Bunty Tait, Carol Hudd, David Yaw, Jeremy Engert, Mike Darch, Richard Grylls, Rachel Daine and the late Peter Kelly have contributed transcriptions and other material. Gill Badcock, Brian Fisher and Nick Heard have helped us with additions and corrections. Sandra Tebbett carefully checks the text on the site for us. Peter Martin has designed the site and takes care of technical matters.
We are also grateful for the assistance given by members of the online parish clerk schemes in several counties, the staff at the former Westcountry Studies Library in Exeter and the volunteers who run the Bradworthy History Society.