John Yeo (1839–1876) [note 1] married Ellen Walters at Lochinvar, New South Wales in 1862.
John and Ellen settled at Elong Elong and had seven children:
– John Walters Yeo (see John Leslie Yeo and Helen Gavel)
– James Alfred Yeo (see below)
– Hannah Elizabeth Yeo (1866–1935, married Arthur James Richardson)
– Ellen Ada Yeo (1868–1895, married Charles Richardson)
– William Hamilton Yeo (1871–1931, married Ettie Gordon, nine children including Isabel Ada Ellen Yeo, see photograph below)
– Ernest Thomas Yeo (see Ernest Thomas Yeo and Anna Lydia Inder)
– Amelia Ada Yeo (1875–1952).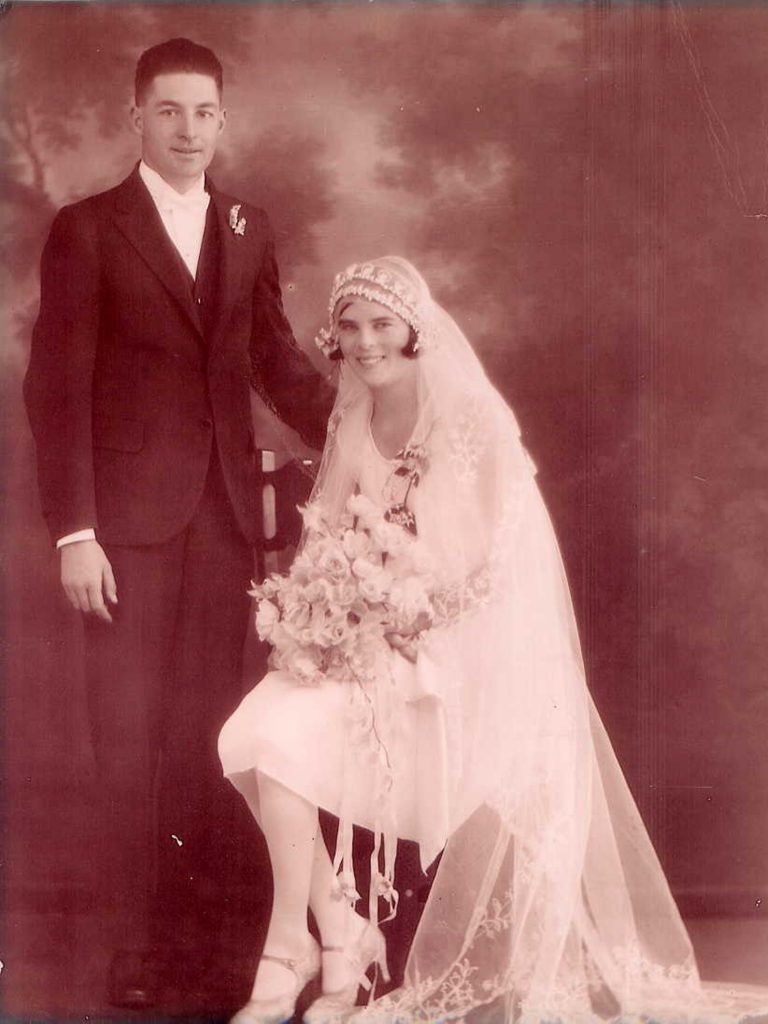 James Alfred Yeo (1864–1934, son of John Yeo and Ellen Walters, married Letitia May Bradley at Dubbo, New South Wales in 1896 and had ten children, including:
– James Hamilton Bradley Yeo (1905–1945, married Madeline McCleod, three children)
– William John Brennan Yeo (1907–1981, married René French, one daughter)
– Winston Stansbury Yeo (1917–1994, married Grace Gertrude Phelan, five children).
If you can add to or correct the details shown above, please use the Contact Us page.
Note:
1. John might have been the eldest son of Richard Yeo and Petronella Tossell. Confirmation required, including confirmation of his date of birth.