Leslie James Yeo was born in Swindon on 29 May 1915, the second of four sons of Frederick James Yeo (1882–1937) and Sybil Annie Stride.
Sheila was able to find out a great deal about Leslie's life from correspondents Danine Farquharson and Mark Watson and a lengthy obituary from the Toronto newspaper The Globe and Mail for 25 September 2006.
After service in the R.A.F. during and after the Second World War, he moved to Canada in 1948 and set up The London Theatre Company in St John's, Newfoundland. Leslie married twice, and had one son with his first wife was Hilary Pagniez (stage name Hilary Vernon). He died in Toronto in 2006.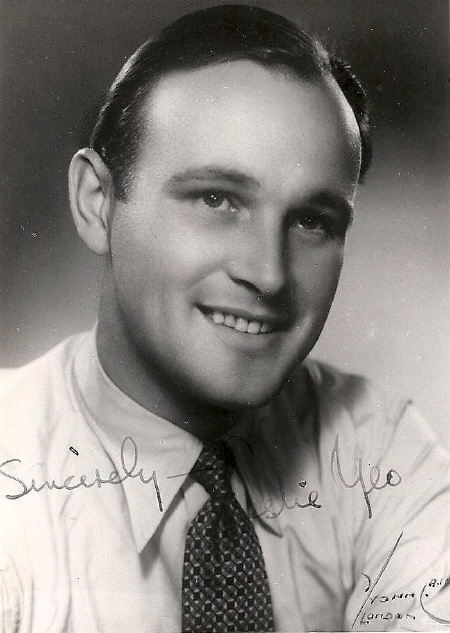 If you can add to or correct the information shown, please use the Contact Us page.